Gunner's Mate
TWS Ribbon Bar
Service Photo
Service Details

Current Service Status
USCG Veteran
Current/Last Rank
Petty Officer Second Class
Current/Last Primary Rate
GM-Gunner's Mate
Current/Last Rate Group
Gunner's Mate
Primary Unit
1969-1970, GM, NWS - NAWS - NAD - NOD - NavMag/Port Chicago
Previously Held Rate
SR-Seaman Recruit
SA-Seaman Apprentice
SN-Seaman
Service Years
1966 - 1970
Official/Unofficial US Coast Guard Certificates

Shellback

Golden Shellback

Bluenose

Order of the Ditch

Order of Magellan

Order of the Ditch

Voice Edition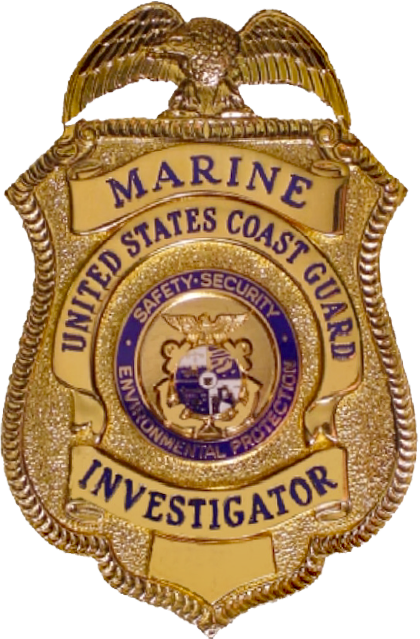 What are you doing now:


Medically retired,

Addicted Commodore Computors 1982, HP & Dell last 20+,

VACP SMC-L1 100% disabled,

all tied to

Agent Orange 68-69

related medical issues. Main item is

AO-"Parkinson's Disease",

personally I'm doing great, we've lost

"3"

crew members, all with disease's atributed to

"Agent Orange"

, that's a lot, three out of a 11 man crew. We've lost

2

-

Ischemic Heart Disease

1 in

2004

, 1 in

2005

and

1

-

"MDS" bone marrow cancer

2014

. The entire crew has "AO" disabilities, if it is slowly killing so many of us USA Vets, what is it doing to Vietnam's population?
Other Comments:
Units :USCG Recruit Training Center Cape May Group Base Boston WAGB-279 EASTWIND Boston

CG Training Center GM A School Groton WHEC-64 ESCANABA NewBedford, COTP-PSU Group Boston maa

US Navy S.E.R.E. Training Center Fleet Airborne Electronics Warner Springs 29-Palms Coronado & Camp Pendleton USCG Squadron 1 Training Center Alameda

Squadron#1 Pt Young 82303

AnThoi-CatLo

Squadron#1 Pt League

82304

Cat Lo-Cam Ranh-Da Nang Sasebo Japan USN shipyard NAVSUPACT-SASEBO Pt League 82304 10/11-12/28/68

Pt League 82304 SEALORDS & SCATTOR Training Program RVNS Navy 2-5/69 Squadron#1 Div-13 HQ spare boat crew 'WIA' 4/17/69 U.S.C.G. Explosive Loading Supervisory School 'ELD' U.S.C.G. Marine Port Safety Station Concord maa ELD USN & USMC base names NWS NAVWPNSTA Seal Beach North NAVMAG Port Chicago
Rank :

Petty Officer Second Class
RankInsignia :

Gunner's Mate


MOS :

Gunner's Mate w/ELD at MPSS & maa


Years :

5/1966 - 5/1970


GoodConduct:

1hr late

Rochester-Boston

flight 12/67

NJP

no

GC


Country:

United States


Location:

NWS CG Marine Port Safety Station ELD, Concord, Calif.
Adams, Daniel [Dan], PO2

, (1965-1969)

Akers, Frances Jean, PFC

, (1969-1970)

Beckwith, William, Cpl

, (1966-1968)

Benkert, William, RADM

, (1940-1978)

Crowley, John, SCPO

, (1957-1988)

Demarco, Joseph, PO3

, (1974-1978)

Dorsey, Brian, PO1

, (2001-2012)
---
1966-1966, SR, Coast Guard Training Center Cape May
1966-1966, SA, USCG Group Boston
1966-1967, SN, USCGC Eastwind (WAGB-279/NRFB)
1967-1967, GM, (GM) Gunnersmate A School
1967-1967, GM, US Coast Guard Training Center Avery Point Groton, CT
1967-1967, GM, USCGC Escanaba (WPG-64)
1967-1968, GM, USCG Group Boston
1967-1968, GM, USCG Captain of the Port Boston
1967-1968, GM, CG Base Boston
1968-1968, GM, Coast Guard Training Center Alameda
1968-1968, GM, NTS/Camp Pendleton
1968-1968, GM, SERE
1968-1968, GM, NavPhib School, Coronado, CA
1968-1968, GM, CG Squadron 1/Squadron One - Division 11
1968-1968, GM, USCGC Point Young (WPB-82303)
1968-1968, GM, USCGC Point League (WPB-82304)
1968-1968, GM, NAVSUPACT/Sasebo
1968-1969, GM, CG Squadron 1
1968-1969, GM, CG Squadron 1/Squadron One - Division 13
1968-1969, GM, USCGC Point League (WPB-82304)
1969-1969, GM, CG Squadron 1/Squadron One - Division 13
1969-1969, GM, Explosive Loading School
1969-1970, GM, USCG Marine Safety Detachment Concord
1969-1970, GM, NWS - NAWS - NAD - NOD - NavMag/Port Chicago